Welcome to Ghion Travel & Tours
Ethiopia is an emerging and surprising travel destination offering a wide range of attractions such as 3000 years back history, untouched culture of the people, nature, Landscape from the highest mountain in Ethiopia Simen mountain to the lowest area the Denakil depression .Ethiopia is also known for being the cradle of human being, the only un colonized African nation, and the seat of African Union.

Ehtiopia has many cultural, historical and natural attractions which satisfy the need of clients.

We are a professional registered tour operation company based in Ethiopia, offering guests a rare opportunity to appreciate the beauty and diversity of Ethiopian attractions.

We are committed to offer a unique quality of experience; hospitality and specialized tailor made tours here at the cradle of human being and the born place of coffee, Ethiopia.

The team of Ghion's staff is dedicated and committed to giving the best tailor made programs based around each clientele special interest, time scale, budget and requirements without compromising the standard of service you expect.

When you travel with us to Ethiopia it is for a true experience with a memory of treasure in your life!
Our values:-
Vision:-
To be the most trusted, respected and reliable tour operator in Ethiopia, delivering excellence and to continuously create new opportunities for growth in our strategic business.
Mission:-
To serve our clients with enhanced travel experience by providing quality service to make happy, satisfied and showing Ethiopia's historical, cultural and natural attractions in a responsible way.
Our core values
Openness
Help and foster sustainable tourism
Genuine
We are real and truly believe in what we do
Positive
We are optimistic and always look on the bright side
We are ethical and respectful of ourselves and others
We live with integrity
We are passionate
We nurture long term partnership with employee's, customer and suppliers built on consideration of trust & open communication.
Member of ETOA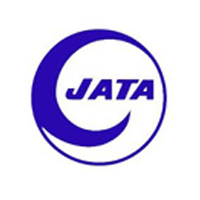 Member of JATA
Member of ATA
Educational Travel Consortium
Member of ATTA